Poco - Updates
Poco Digital Lighting Control Firmware can be updated periodically using the process below. MFD compatibility is also listed and will continue to be updated as more mmanufacturers adapt Poco
Firmware Updates
Firmware update must be completed with a WiFi or Ethernet connection from a device that contains the firmware file. Contact Lumitec for latest firmware file or download above. The device used for update can be a computer, tablet or phone with Chrome, Firefox or Safari browsers. Standard MFDs do not have the ability to perform this upgrade.
Open a Chrome, Firefox or Safari browser and navigate to IP address 192.168.4.1 for connecting to poco (AP) (some devices may support accessing poco via http://poco.local ).
To access the settings menu select the Hamburger Menu icon in upper right of screen (1).
Default maintenance pin is set to "0000".
Select Select "Upgrade Firmware from File" under the Maintenance / Users page within the configuration of Poco (2).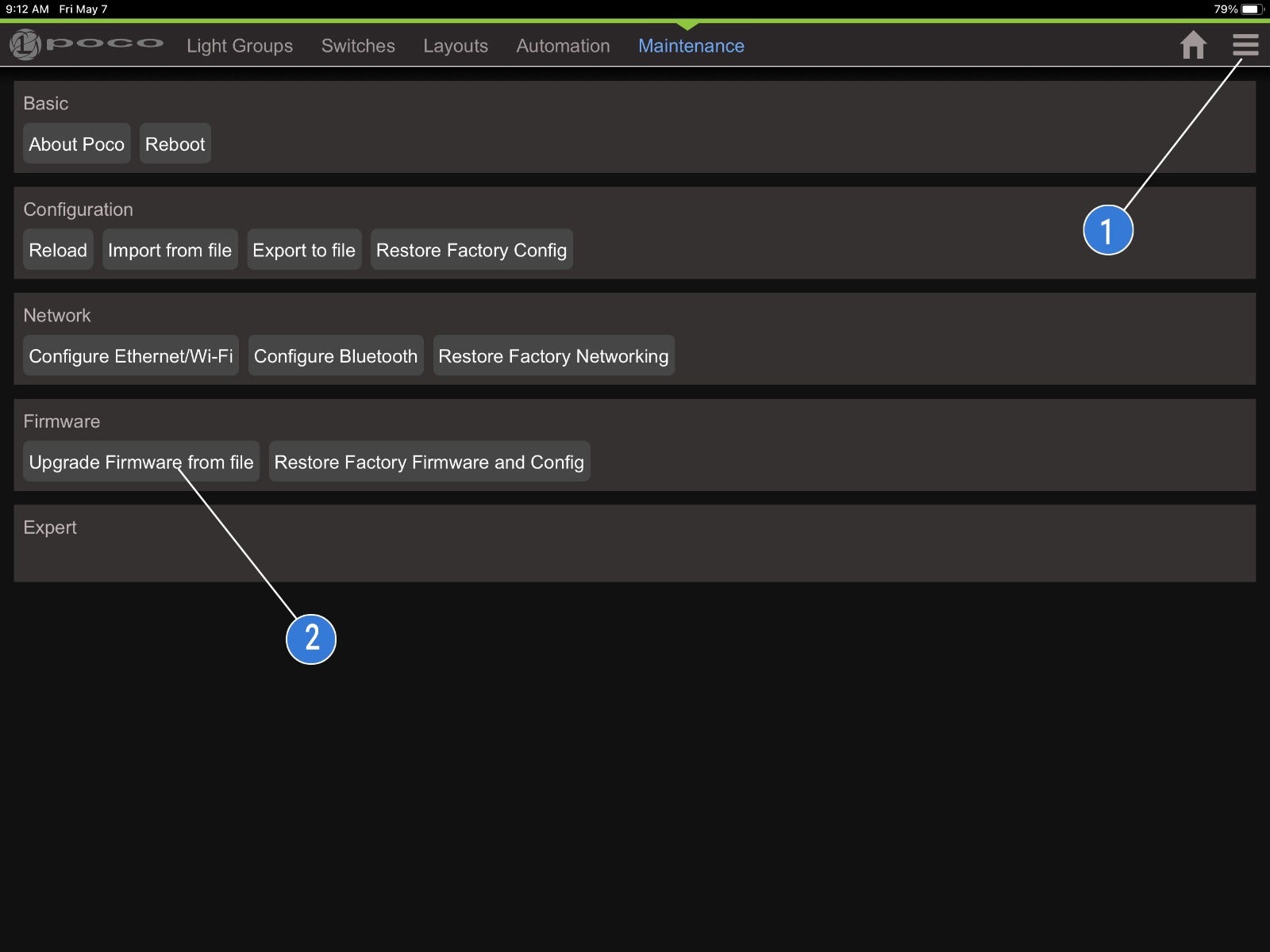 Firmware Updates
Select "Choose File" (#1) and navigate to the location containing the new firmware file. The file naming format will be similar to "pocoesp32- ota_xxx-xxxx.bin". The Poco contains 3 file system partitions. The first is the original file shipped with Poco under the "factory" partition. Holding the reset button while powering on will default to this partition. The firmware upgrade can go on either ota_1 or ota_2.
Select "Upload to "ota_x" (#2) and apply reboot once upload has been completed. In the example below this Poco is running off of ota_0 and the upgrade would need to be applied to "ota_1". Reboot to complete the upgrade process.
To determine our current version of Poco, click on the Hamburger Menu icon in the top right of the app screen and select "About Poco". The Poco firmware version is listed under "Firmware Version".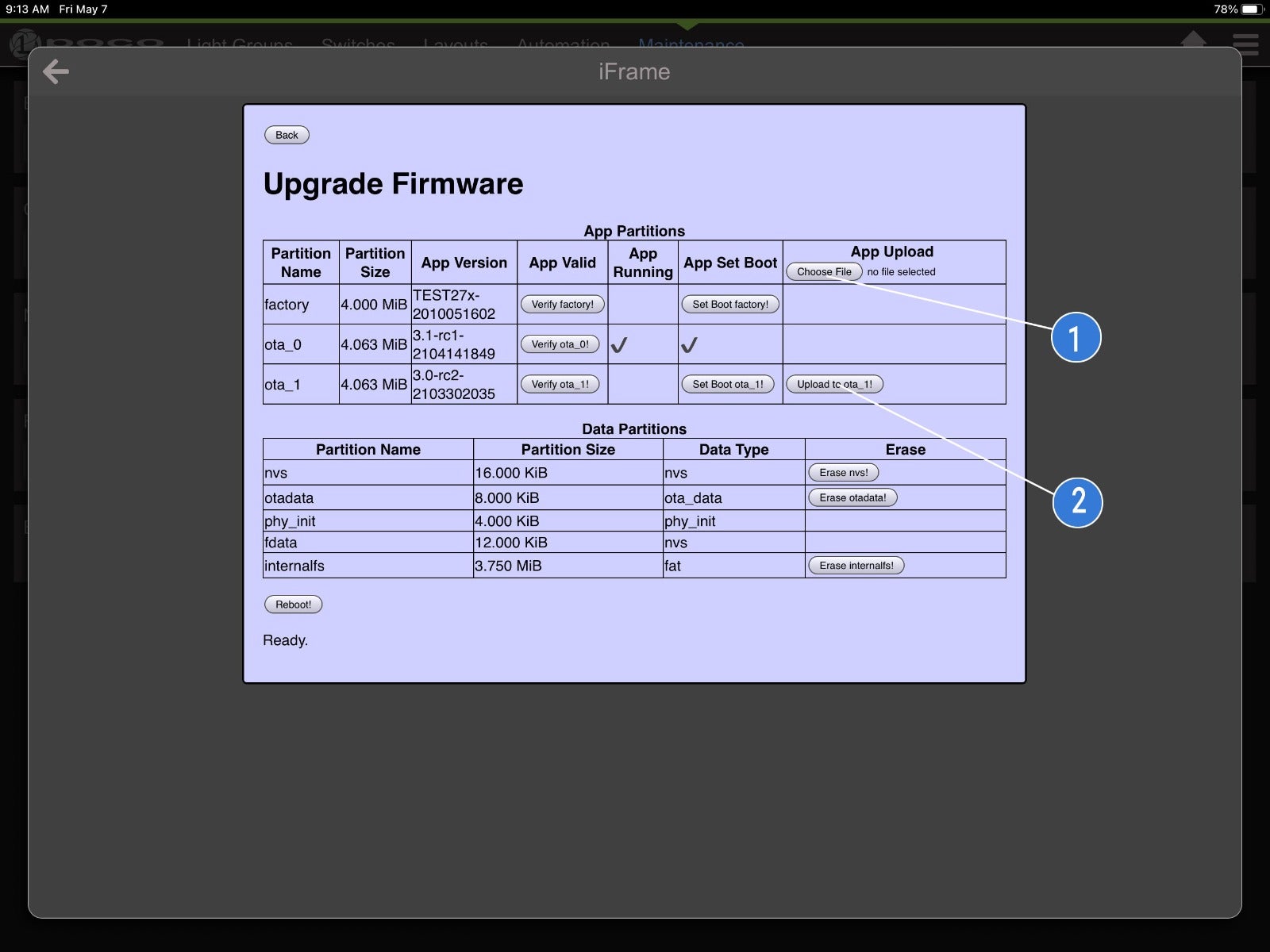 | Complete Lighting Control At Your Fingertips |