Poco Digital Lighting Control
Poco- Digital Lighting Control
Lumitec is proud to introduce Poco Digital Lighting Control. The low-cost easy to install, easy to set up and configure, onboard digital lighting control system. Now you can have full control over all your Lumitec (PLI enabled) lights at the touch of a button from any compatible MFD or connected smart device.
Simple to install and configure
Cost much less than compatible systems
Can be retrofitted with no additional wire runs
Can be controlled through compatible MFD or connected smart device
Works with a standard 2-wire system
What is PLI Enabled?
PLI (Power Line Instruction) is Lumitec's proprietary technology that provides advanced functionally to multi-mode lights. Any Lumitec product that is PLI enabled and connected to a Poco Digital Lighting Control module will allow functions like, color change, color selection, dimming, and advanced features such as preset custom color modes and virtual circuits.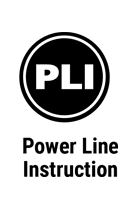 ---
Easy to Setup & Configure
Poco is easy to configure through our intuitive software interface. Light groups, switches, scenes and modes, all can be set up or edited right from an onboard MFD or connected tablet or smartphone. giving you unprecedented lighting control at your fingertips.
Easy To Install
The Poco Digital Lighting Control module is a simple 2-wire installation and can replace up to 4 conventional on/off switches or dimmer modules. The Poco module controls up to 4 channels and up to 32 "virtual circuits" and requires no additional command wires.
Easy on Your Budget
The Poco Digital Lighting Control system is very cost-effective, reduces the number of required physical circuits, wires, and switches, which allows builders to save money while offering their customers the sophisticated control previously found only on high-end yachts.
| Complete Lighting Control at Your Fingertips |
| Extend the reach of your system with Pico Expansion Modules |
Pico Expansion Modules
Pico Expansion Modules extend the power and reach of the Poco Digital Lighting Control system making it possible to control other manufacturers' luminaires, lighting accessories and devices that do not have the sophisticated PLI technology built-in.
Control third-party lights, lighting accessories and devices
Compatible with Poco Digital Lighting Control system
Assign Poco virtual commands to mechanical switches
Can be retrofitted with no additional wire runs
Simple in-line installation
Works with standard 2-wire system
Three options available (P-1, C-4 and S-8)
The Pico C-4 module provides Poco or TTP control of third party RGB or RGBW lighting accessories. This means that everything from lighted speakers, to cupholders, to yacht letters can be controlled through the Poco system and seamlessly integrated into the vessel's overall lighting scheme. On vessels not equipped with the Poco system, the Pico C-4 provides control of color and intensity through any normal on/off switch, using Lumitec's field-proven TTP protocol.
The Pico S-8 module provides the ability to assign Poco virtual switch commands to physical mechanical switches (8 max). This means that your MFD can remain on a dedicated screen, or even be turned off, and a physical switch will activate the virtual switch command through the Poco module.