Moray Flex Light with Integrated Controller
The award-winning Moray Flex Light is the only RGBW flex light in the world to have both an internal driver and an internal color/output controller. This means that Moray can be connected directly to a 2-wire DC electrical system, allowing color and dimming control with any standard on/off switch and with no external driver. Moray is the flexible, versatile, reliable solution that reduces cost, time and complexity. And because it's also compatible with our Poco Digital Lighting Control system, Moray can easily be controlled from an on-board MFD, smartphone, or tablet.
COLOR OUTPUT:Spectrum RGBW
LUMENS:237-948 lumens
VOLTAGE:10-14vDC
12VDC:687mA-2.75A
CCT:5000
CRI:80+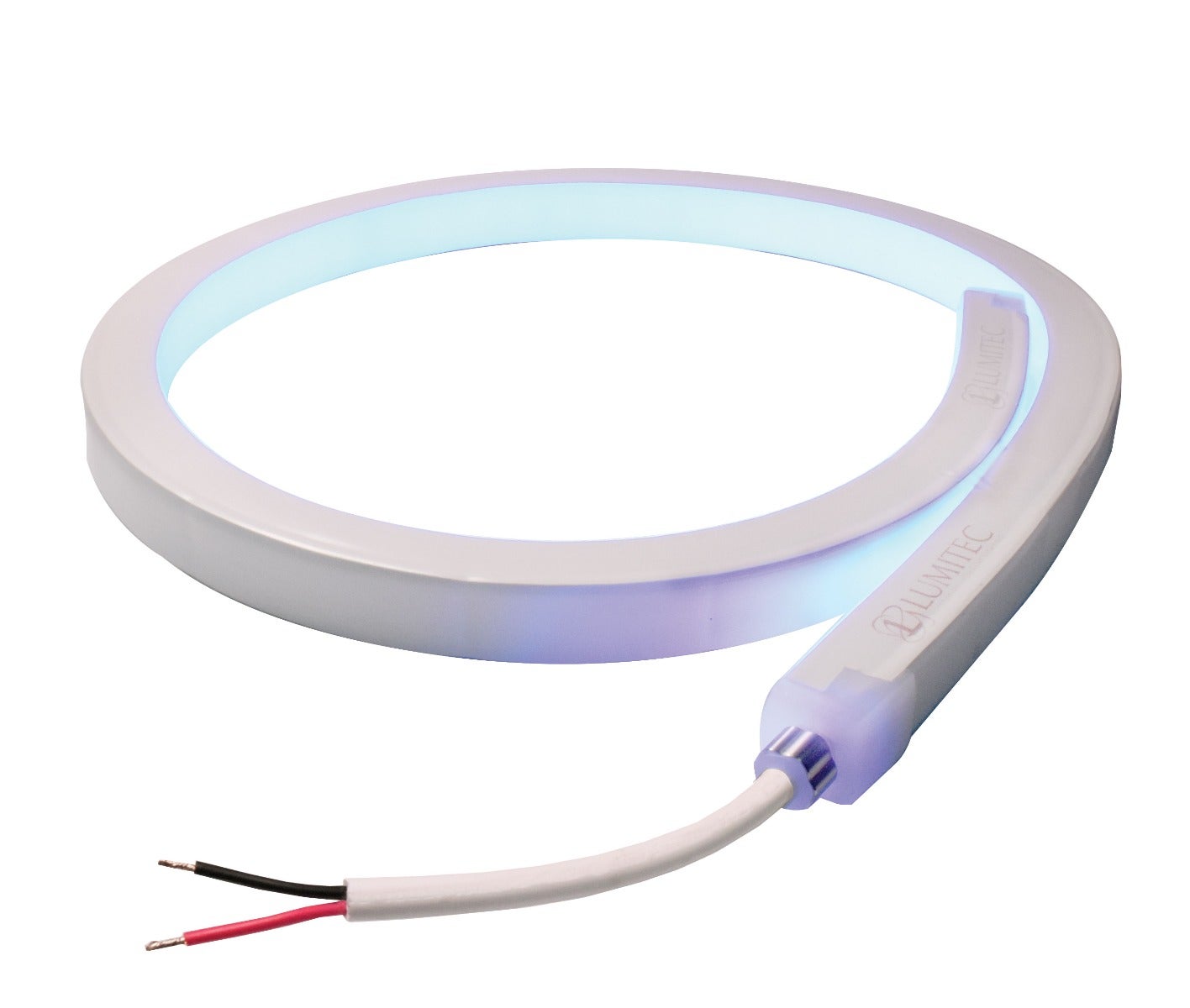 ---
Built-in Lighting Micro Controller
The Mory Flex Light is the first lighting strip in the world to have both an internal driver and an internal color/output controller. This means Moray does not require an external controller and will connect to any standard 2-wire system.
Poco Compatible
The Moray Flex Light is compatible with the Lumitec Poco Digital Lighting Control system for even more advanced lighting features such as color selection and custom lighting scenes. Poco Lighting Control Module sold separately.
Custom Sizes Available
The Moray Flex Light is available in four standard sizes, 3', 6', 9' and 12' lengths for convenience. However custom sizes are available, for a premium, upon request for OEM customers. Contact your account manager for more details.
---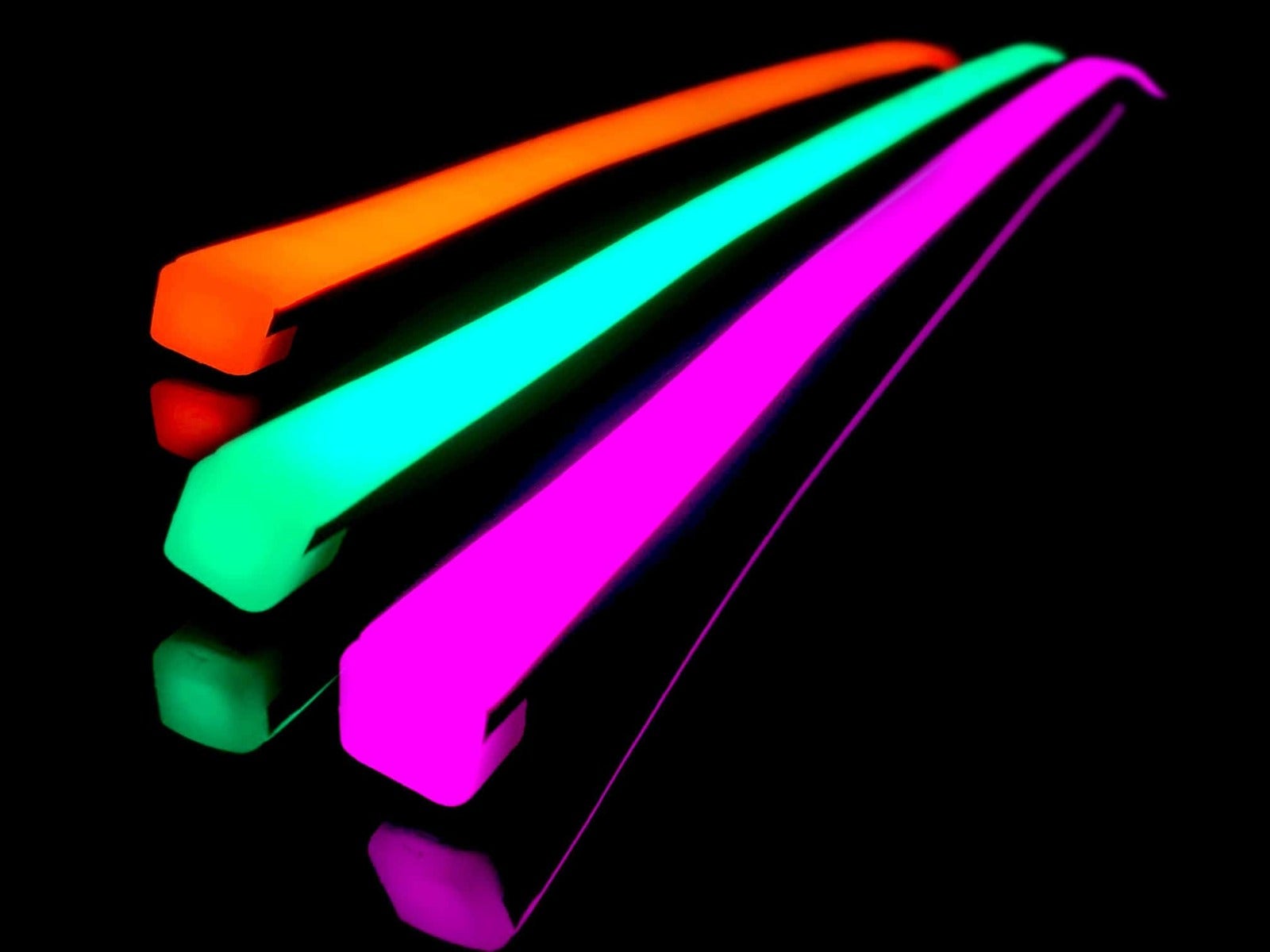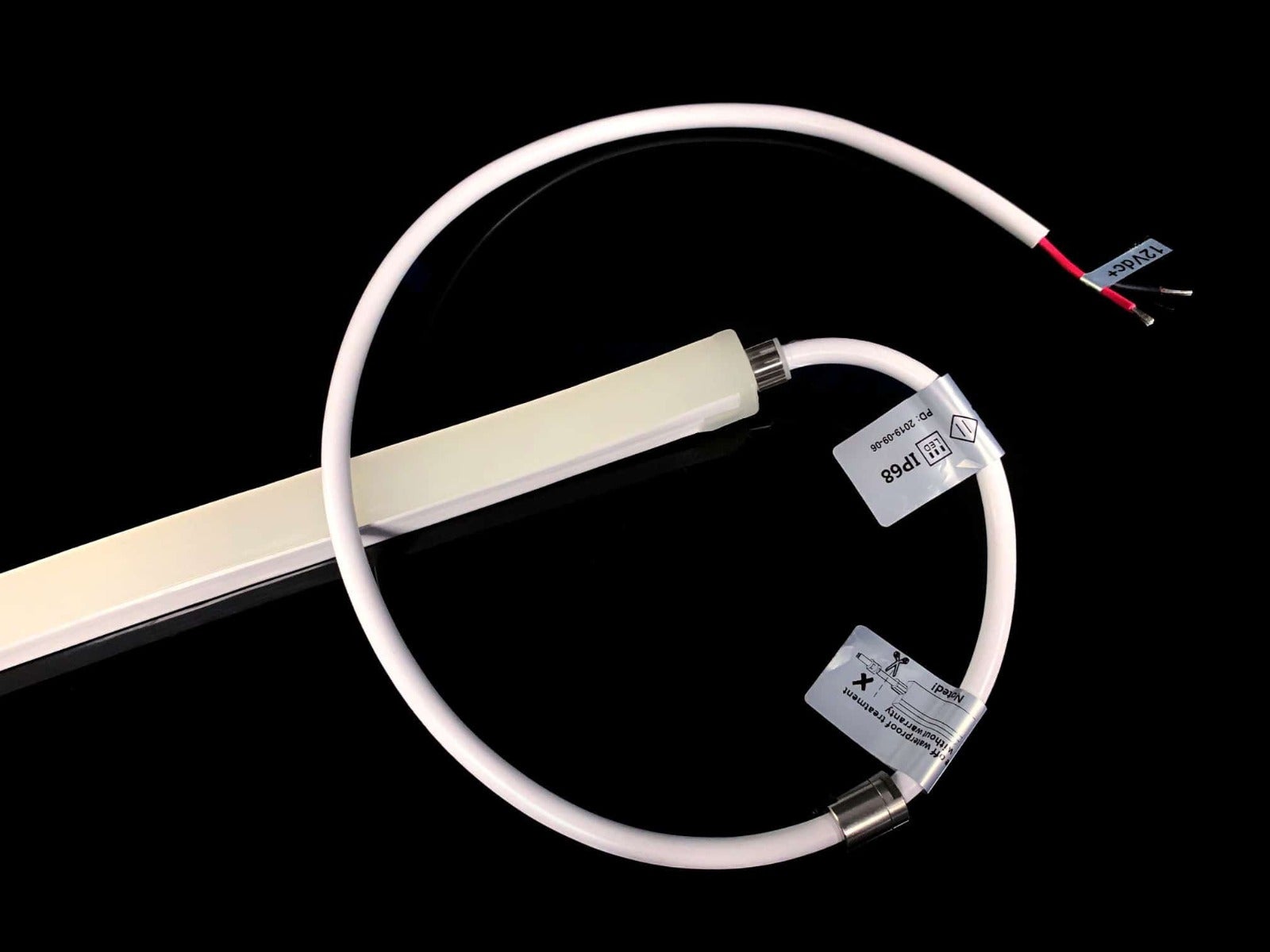 Advanced Noise Reduction
Feedback noise through the sound system is a common issue for many strip lighting products. This is due to irregular power fluctuation on color change within the light. However, Moray incorporates advanced power management software that regulates power and dramatically reduces feedback noise for clean, clear, uninterrupted music.
| 2-wire hook up with built-in lighting controller |
Where to Buy
Lumitec does not sell directly to the public. If you are an end-user and wish to purchase the Moray Flex Light please use the link below to find a dealer near you.
Company Sales
If you are a company representative and wish to find out more about the Moray Flex Light availability please contact our sales department for additional information.